Does your website need more customers?
Esteem Digital helps local businesses dominate competition through search engine optimization.
Increase Exposure
By dominating the rankings in Google, Bing and Yahoo, our marketing can give your business the exposure it deserves.
Increase Revenue
Take your business to the next level when you receive inquiries from customers who want to purchase your goods and services.
Grow Customer Base
Our services will help you drive more clients to your website than any other online marketing strategies available.
Our SEO services are for companies that are already established and are actively selling Products and Services. We will not work with:
Get Rich Quick Schemes
Adult Themed Material
Start Ups
This means that you're already have sales and are getting consistent traffic. We prefer that you are already running advertisements or promoting. You don't have to be a household name …You just need to be PRESENT in your market.
Everything we do together will not only be bringing you more sales and profits, but we'll be doing it in a way that creates MASSIVE goodwill in your market.
If you feel you are a good candidate for our SEO services and meet our criteria. Fill out our Discovery Form and call (262) 257-9707 to receive a free consultation and website analysis
Increase revenue through search engine optimization

Hire us to build a fully optimized website for your business

We offer completely hands off social media posting for your business

Get found locally through our Google Map ranking services
Search Engine Optimization
Our goal for search engine marketing is to take your website to the first page of Google for many terms. We have helped many businesses dominate the first page.
Web Design & Optimization
If you need a website redesign or total makeover, we specialize in creating high converting, mobile friendly websites.
Digital Marketing
We help you leverage the power of social, email, and PPC advertising to attract more customers to your website.
Dont miss out on one of the best investments your company can make. We are confident our marketing consulting will get you ranking on Page 1 of Google for searches that are relevant to your industry. As a web development company we can also give you a fresh look to your website. We deliver customized, mobile friendly designs that are optimized for Search Engines. Fill out our discovery form to get started.

WHAT CAN ONE OF THE BEST SEO EXPERTS IN THE NATION DO FOR YOUR BUSINESS?

I've worked with David on marketing strategy with a client, and was impressed with his SEO skills. He was able to get the customer's website ranked on the first page of Google for some competitive keywords rather quickly, while I worked to optimize the website conversions. Look forward to working with David again on future projects
He was fantastic to work with. David is one of the best managers I have ever met. Proactive, innovative and result driven project manager with deep and practical experience of SEO methodologies. Experienced, customer-service oriented, very good and eager team player. Always maintains very good relation with co-workers and clients.
David's knowledge when it comes to SEO is incredible. He is always at the cutting edge or client consulting, Google algorithms and generating business revenue online. If you are considering working with David – just do it. You'll be glad you did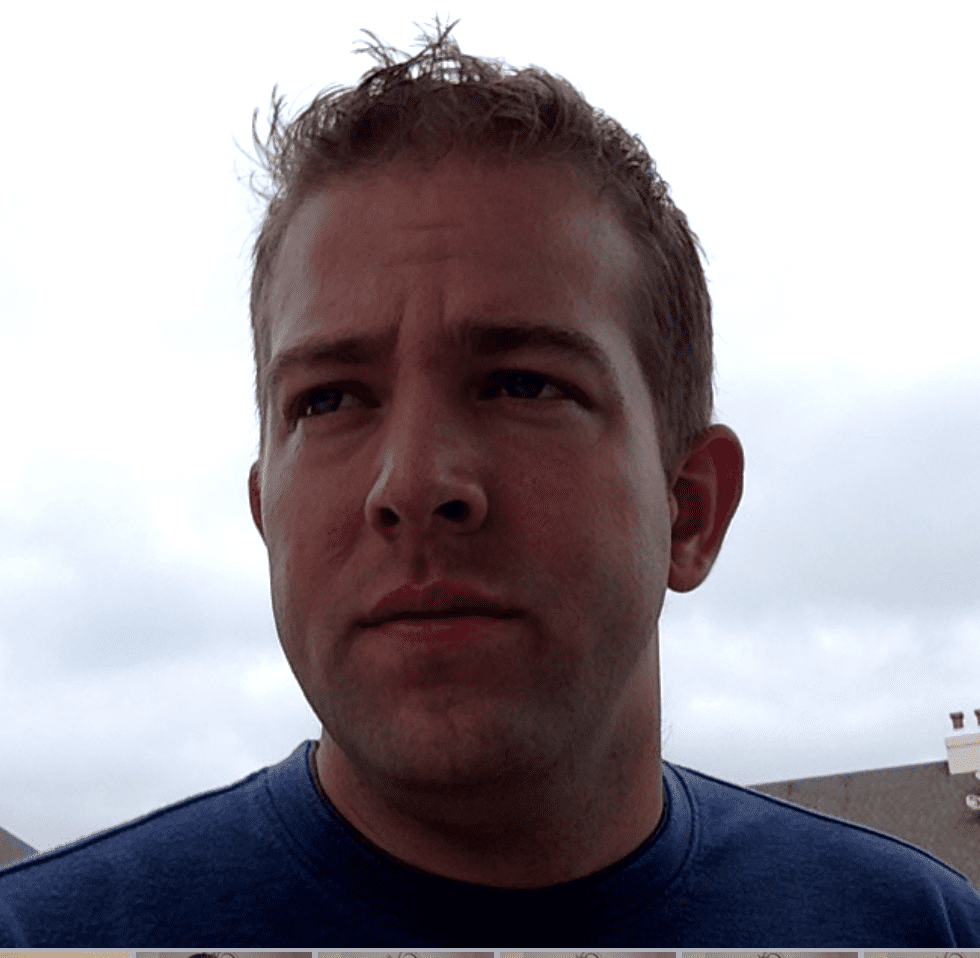 Esteem Your Business: Hire Racine Web Design
Knowing the difference between an investment and an expense in business marks the difference between who sinks to the bottom, and who rises to the top. In the cluttered online landscape, everyone could use a life raft. Think of Esteem Digital as a knight in shining armor, poised to save your business from sinking in an ever-changing online climate.
SEO Services Through Savvy Web Design
Maybe you are wondering how the two are related, but they do go hand-in-hand. SEO, or search engine optimization, is the practice of ensuring a Website is built to work well with search engines.
Search engines track what terms people — including your potential customers — use to find sites just like yours. Clean, easily indexed, and quickly loading Websites are just some of the components of what a search engine considers a credible site.
Credibility, it turns out, is a big deal to search engines. They want to ensure that customers are being sent to legitimate businesses that provide real products, services, or information.
Why SEO?
Along the same lines, a site, and the Web designer needs to know how to keep up with the changing times. SEO considers the mentions about a site, and its overall imprint on social media to be hallmarks of the site's credibility.
Social media use is the top way people are getting together online these days. They are doing so mostly on smartphones and mobile devices. What is more is that now people, in general, are increasingly accessing the Internet from their smartphones.
All of this information has an impact on smart and effective Web design. It means that a Website alone is no longer enough. It must have more than just social media buttons.
A mobile friendly Website must accompany the main Website. It needs to have a design that takes into account people are on their phones, and on social media.
It means that the right kind of text must be used, and that video is increasingly favored instead of text. It is easier to watch and listen to something on a phone than to read lengthy texts.
Capturing emails is a great practice for building email newsletter subscribers, traditionally. Though, for mobile marketing, employing text campaigns is favored.
Racine Web Design employs tactics that make engaging video capabilities a reality as a matter of course in its Web design.
The team at Esteem understands all of this information. They are experts at deploying smart Web design that works with today's technology and today's SEO.
How Esteem Web Design Services Deliver
Esteem knows how to build websites that provide an actual return on investment. If you have gotten nowhere with free, low-budget click-and-drag sites, or other Web designers, then consider Racine Web Design.
SEO Benefits
When the search engines know your site exists, and it is getting mentions, at some point the scales tip and the influx of visitors come to your site. If you have built the site the right way, you can handle the visitors. Racine Web Design ensures your site will provide the information, product descriptions, blogs, vlogs, and social media interaction that the site visitors crave.
Enhancing Revenue For Your Business
Good Web design is like a skilled jewel thief in the movies. Anyone else would trip the wires, get caught, and end up in jail. The skilled designer knows how to latch the brass ring and lead its customers to success.
Everyone else might do alright, and follow a good SEO tip here or there. The problem is most design firms and well-meaning people do not have the foresight to be thorough enough. For instance, they may do an excellent job at creating a visually kind place for visitors.
Yet, they fail to make sure pages are loading fast. This gets visitors to give up, back up off the page, and look for the competition back in the search engine results. When visitors back up it is a death knell sign for a search engine regarding your site. It is not a good sign of credibility and worthiness, which means search engines might drop your site lower in rankings as a result.
Increasing Leads With Good Web Design
When customers do come to your site, it is a potential customer. Will you convert them into a customer or drop the ball? Racine Web Design ensures your site serves to help your business succeed.
SEO is complicated and so are the expectations and performance that are put onto the shoulders of a Website. No longer is it good enough just having a Website. These days, it makes sense to invest in a Web design firm that will turn your site into a hot bed of new leads from search engines and social media. Contact Esteem first to find out what they can do for your business.